What I Do
Many people feel that what graphic designers do constitutes a moving target. Maybe that's because we're always moving!
From designing business collateral to magazine ads, websites to technical support; graphic designers wear many, many hats.
The list below highlights my core services, which businesses deploy to help them with marketing, branding and technology.
Initial consultation is always free of charge, so if you're in the market to do some marketing, give me a call or stop by the office.
Domain Names
Having your own domain name and website are absolute musts in an increasingly technological world.

Get started with your own website by registering a domain name. I offer free domain name registration and renewal with any of my full-service web hosting packages.

There is no need to delay. I can help you secure your domain today and get you on the path to a great website.
Web Hosting
Aspen Digital Services offers both standard web hosting and full-service web hosting. I specialize in providing excellent, personal service to all my web hosting customers. When you need service, you have direct access to the tech support staff—me! All Aspen web hosting is on the latest SSD cloud servers for all our hosting, so your visitors are sure to get fast download speeds. Get started today with Aspen Digital!
Graphic Design
Whether destined for print or some digital or electronic device, everything in the media world starts with design. Solid graphic design is the foundation of Aspen Digital. Since 1998, I have been designing—first for print, then for web, software, and everything in between. If you have an idea that you need made visual, I can help. There is no call for promoting your business with images or materials that do not really reflect how good your products and services are! Click the icon above for more information.
Logo Design
Whether yours is a new business or a well-established one, you want a logo that you can be proud of. One upon which you can build your brand with confidence. I have designed many logos for Baker area companies and you have probably seen my work around town, or in local advertisements. If your business is in the market for a new or fresh identity, stop by, call or email today. Together we will come up with just the right idea for your business. Click on the icon above for more information.
Help with Your Website
Most business owners these days want more direct control over the content of their websites than was feasible in the past. Technological improvements have made this possible. What businesses tend to need now is a go-to source for help when they need help maintaining or customizing their websites. Want to get control of your website again? Let me help—you go ahead and take all the credit. Click on the icon above for more information.
Custom Software
Many businesses function on the basis of repetitive processes—people doing the same things over and over again. Those that do often employ a hodgepodge of software titles and tools to make their internal processes cohere enough to actually be functional. But what if you could use just one piece of software—built to suit your business and its needs! Well, you can. Click the icon above for more information.
NEW PRODUCT! – Microapplications
Whereas the Custom Software service yields programs that manage business data on a wide scale, the new MicroApplications service aims to bring clients the power of custom software in a very small, focused package. Simplify or speed up repetitive work… Turn aggravating processes into productivity… It is all about streamlining work that is specific to your business and its processes. Click on the icon above for more information.
Help with Email
Perhaps nothing is more aggravating than an email account that is not sending or receiving. Or maybe the tool or method you use to manage email is too time-consuming. Or is it that your email filter keeps blocking messages that you want to receive? Or maybe you need an email address that features your domain name (you@yourbusiness.com), rather than that of some other company. I can help you with all these email woes, and more. Click the icon above for more information.
Help with Computers
Technology is great… when it works. But when it stops working, your productivity grinds to a halt rapidly. So if your computer is malfunctioning, infected with viruses or malware, is unresponsive or slow to respond, or just seems to take a lot longer to do the same old tasks, it is time to stop losing time. I can get your computer clean and working again, or I can help you know when to upgrade. Click on the icon above for more information.
Tutoring and Webinar Classes
More and more, people are asking to be taught how to do graphic and web work, rather than hiring out to get it done. I offer private tutor sessions in any software or discipline with which I am proficient, so you can learn at your own pace. I also offer webinar classes for up to 5 students at a time. Click on the icon above for more information.
Consultation
With nearly two decades of experience in the design, printing, web and marketing industries, I have a wealth of knowledge from which to draw when helping clients address challenges. And far too frequently, that knowledge and experience is requested only after clients have gotten themselves into various marketing or technology messes. If you have a design, web, marketing or technology project or need, a little consultation up front may save you a great deal of time and headache in the middle, or on the back end. Click on the icon above for more information.
Printing Facilitation
Printing Facilitation refers to doing the footwork and coordination with a commercial printer on behalf of my clients. With over a decade of experience working in and managing printshops, I speak the printing language and know the ins and outs of paper, ink, bindery and finishing. I can interface with the printer on your behalf. Click on the icon above for more information.
Everything Else…
If graphic design is an umbrella, then you can fit a lot of people under it. Rather, there seems to be no limit to to the things people place under the umbrella of graphic design. If what you need does not seem to fit somewhere in the core services above, fear not—I may have already done what you need for someone else! I DO know when to draw a line, but there seems to be an ever-growing envelope there to push. If you need it, chances are I can do it.
How I do it
Imagination
Inspiration
Ingenuity
Integrity
Imagination

It all starts with imagiation. The minute we start talking about your project or vision, my mind begins to stretch toward the possibilities.

Inspiration

I can't really take credit for this one, but it is most certainly a key ingredient to the success of any project. Needless to say, I pay attention to the "Aha!" moments.

Ingenuity

It's not just about artsy creativity. It's about understanding people, business, markets and technology. And I love to solve problems—even defy the odds, when necessary.

Integrity

If a client doesn't feel that our relationship is symbiotic, or that a project meets a professional standard, I want to know about it.
"Our Team" is...You and I
Aspen Digital Services is nothing without my clients, and I aim to see that you can't live without my services!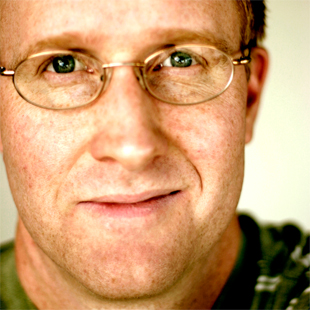 Me (Kevin Bradford)
Owner / Designer
I have been doing graphics for print and web since 1998 and have been working in Baker County, Eastern Oregon, since 2002. I first worked in Baker as the pre-press specialist, and later the production manager, at Hudson Printing on Valley street. In 2007, I ventured out on my own and founded Aspen Digital Services. I am one half of the design team. The other half is you.
You
Entrepreneur / Client
You are here because you built something—or plan to build something. And you are here because you are trying to give that something an edge in a competitive market. Yours is half of the relationship that I hope to secure—which relationship is just as important to my business as the something you are out to build is to yours.
News and Articles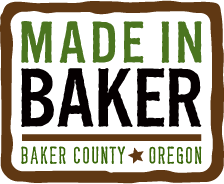 From madeinbaker.com: Fellow Bakerites, I am starting a new, potentially large project called "Made in Baker" with the goal of turning it into the go-to online directory/ecommerce site for Baker-County-made products.  In fact, only products, art, etc., made in Baker County, Oregon, will be allowed to be featured on the site. In addition to the[…]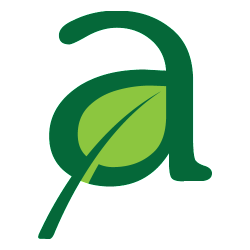 Aspen Digital Services has undergone three identity re-designs since August, 2001 when the Aspen Digital Services logo was born.  It started out as a simple leaf: But why a leaf?  Well, my business philosophy had always been centered around the idea of symbiotic relationships.  Let me explain. Early on in my trek toward becoming an[…]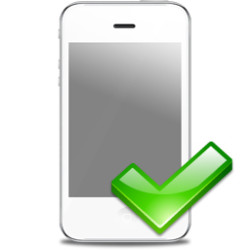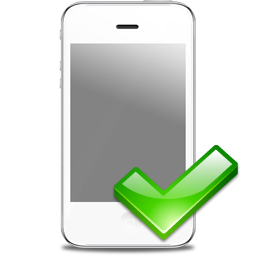 A couple months ago, Google started sending out notices from their webmaster tools service to website owners whose websites were not "mobile friendly."  In other words, if a website doesn't display properly (or at least intelligibly) on mobile devices, viewers on affected devices would potentially have a less-than-desirable experience on that site from that device. […]
Previous
Next
Zap me an email
I'm nearly always at my computer during business hours, so zap me an email!
Or call me at (541) 403-2090.
Or Stop on By...